Below is selection of Australian newspapers and magazines that discussed issues around sex and sexuality and published images that were deemed too controversial for their time. The Editors and contributors were consequently censored, charged and even imprisoned for their words and images.
Ever since the 1920s University publications have been a part of campus life in Australia. Magazines, journals, and newsletters served different purposes, whether promoting the institution's achievements and the exchange of intellectual ideas, collaborative efforts, and research, or serving the narrow interests of a particular faculty.

By the 1960s Australian University students were being rapidly swept up in the counterculture that was taking place in the wider community, and student newspapers were becoming a highly effective, independent and balanced source of information.
For young university students, who were living through a radical time of change and discovery, being able to print what they deemed important was a direct challenge to the overwhelming sense of political conservatism that prevailed at the time; one which seemed to call for an almost stupefying obedience from its citizens.
"The constraints of censorship were applied beyond sexually explicit material, to horror, crime, cruelty, and violence, but politically radical views such as communism and blasphemy were also of concern in the 1960s." (Sally Percival)
In lieu of adequate sex education, student newspapers began to defy Australia's stringent censorship laws by publicly discussing sexually explicit topics.
In 1966 Farrago (Melbourne University) published an article titled Sex and the Single Student: How Not to Be a Mummy, which contained detailed advice on birth control. An article in the same issue advised new students that "if you value your virginity too much you may never lose it."
In 1968 Honi Soit (University of Sydney), contained a four page spread entitled The Intelligent Woman's Guide to Sex, while in 1970 Tharunka, (University of NSW) borrowing similar language, published Which Pill, The Intelligent Woman's Guide. In 1971 they followed this up with the one off magazine Sex that provided information on virginity, masturbation, contraception, and venereal disease.
However, despite their defiance and challenges to censorship, University publications were still bound to abide by the same censorship laws that all published literature was regulated by. Consequently in 1970, several people associated with Tharunka found themselves charged with obscenity, having published an issue containing the poem Cunt is a Christian Word.
Outside of court on the day of the hearing, the Editor herself was arrested for wearing a nun's habit bearing a line suggested by the poem in question - 'I Have Been Fucked By God's Steel Prick'. She was charged for 'wearing an obscene publication' and was remanded on $100 bail to appear in court the following week. By 1971 Tharunka were facing eleven charges of obscenity with over forty obscenity cases being clocked up. As a result its Editor, Wendy Bacon, was found guilty of obscenity for her Nun's habit stunt and consequently spent eight days in a women's prison.
In 1972 The Little Red Schoolbook was published. It was a booklet for school children that contained information on drugs, sex, and authority within the school. It was legal in Australia, but priced at $1.75. Tharunka first distributed the book in tabloid form for free. In response the state designated the book a 'restricted publication' only to be sold through bookstores. In defiance of the law Tharunka produced a further 15000 copies and distributed them around schools.
"Censorship was not just about obscenity though. It was about freedom of speech in the contest of political and religious ideas." (Sally Percival)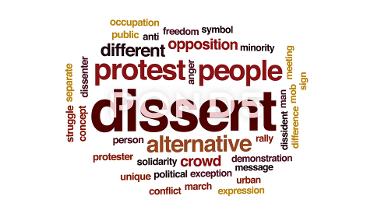 Dissent text - Source:
Pond5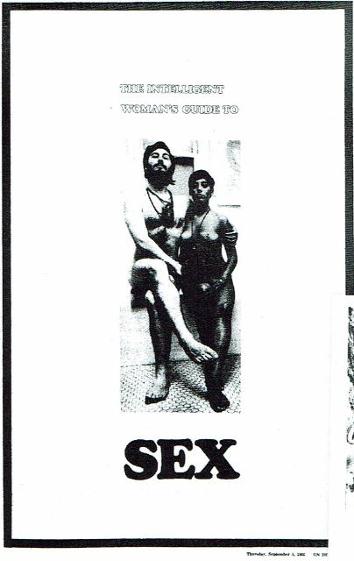 The Intelligent Woman's Guide to Sex, Honi Soit, 1968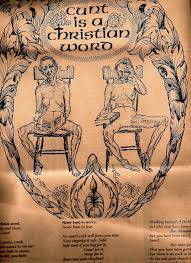 Cunt is a Christian Word poem, Tharunka, 1970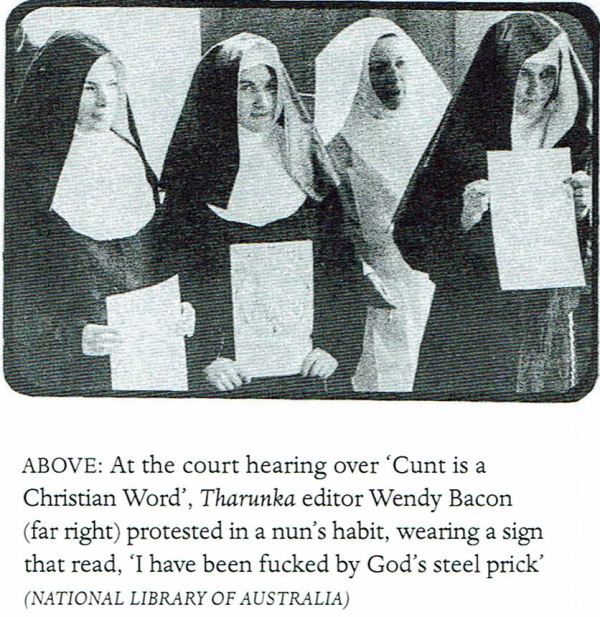 Tharunka court hearing, 1970 -
Source
:
Dissent
Oz (magazine) was an independently-published, alternative/underground magazine associated with the international counterculture of the 1960s. While it was first published in Sydney in 1963, a parallel version of Oz was published in London from 1967. The Australian magazine was published until 1969 and the British version until 1973.
The central editor, throughout the magazine's life in both countries, was Richard Neville. Co-editors of the Sydney version were Richard Walsh and Martin Sharp. Co-editors of the London version were Jim Anderson and, later, Felix Dennis, and then Roger Hutchinson.
In both Australia and the UK, the creators of Oz were prosecuted on charges of obscenity. A 1963 charge was dealt with expeditiously when, upon the advice of a solicitor, the three editors pleaded guilty.
In two later trials, one in Australia in 1964 and the other in the United Kingdom in 1971, the magazine's editors were acquitted on appeal, after initially being found guilty and sentenced to harsh jail terms.
The Kings Cross Whisper was a 'gags, tits and bums rag' that was famed for its naughty nudes and its hilarious, boisterous, tongue-in-cheek satire on the issues and the important people of the day.
'The Whisper' was started up as a bit of a fun by two local Kings Cross journalists in 1964. It was first sold to New Year's revellers in Kings Cross and then over the years sold on the streets of Kings Cross for just 20 cents an issue. It lasted well into the 1970s and even made a bit of money for its writers.
At a time when page 3 girls were banned in regular Australian newspapers, The Kings Cross Whisper aimed to shock the wowsers and other respectable citizens, and it certainly succeeded in doing that. It was forever at war with the authorities, and the NSW government and police (not to mention the governments of Queensland and Victoria), were constantly trying to ban it.
Apart from the humour, browsing through the issues of Kings Cross Whisper gives us a glimpse of the 60s/70s rebellion against the conservative values of Australian society and against the conservative Liberal/National governments of the day.
"I think it was our sheer cheek that took them by surprise. How dare we? I was wild and wonderful. For a brief and glorious moment we actually made a quid making people laugh." (Terry Blake)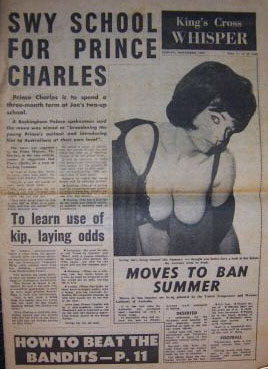 King's Cross Whisper, 1965
Click below to listen to an interview about the Kings Cross Whisper with journalist Peter Simon - Source:
ABC
Remembering the Kings Cross Whisper.mp3
Images:
Background Images - Oz Magazine, Issue 31, 1966 - Source: University of Wollongong

and Tharunka Newspaper, 1955 - Source required

The Intelligent Woman's Guide to Sex, 1968 -

Source:

Dissent - The Student Press in 1960s Australia

Cunt is a Christian Word poem, Tharunka, 1970 -

Source: Wendy Bacon
Tharunka court hearing, 1970 - Source: Dissent - The Student Press in 1960s Australia
Oz Magazine, Issue 1, 1963 - Source: University of Wollongong
Kings Cross Whisper, 1965 - Source: Kings Cross Whisper
Publications:
Wood, Sally Percival. (2017). Dissent : the Student Press in 1960s Australia, Scribe Publications, Brunswick, Victoria
Blatt, S. (2000). Censorship in Australia (Essay). Monash University Melbourne.
Quote:
Remembering the Kings Cross Whisper - Source: ABC
Websites: