What is Discrimination?

According to the Human Rights Commission: 'Discrimination happens when a person, or a group of people, is treated less favourably than another person or group because of their background or certain personal characteristics.'
The Australian government has serious obligations under a number of international human rights treaties to take measures to eliminate discrimination - including on the basis of age, race, sex, pregnancy, marital status and disability.
However, despite the following legislation being put into place:
Age Discrimination Act 2004
Disability Discrimination Act 1992
Racial Discrimination Act 1975
Sex Discrimination Act 1984
Australian Human Rights Commission Act 1986
It would appear that these laws do not extend to the Adult Retail Industry, and those working within its domain.
Discrimination in the Adult Retail Industry:

Due to its close association with the Sex Industry, the Adult Retail Industry has not only faced discrimination over the years from financial service providers, (namely banks who refuse them service), they have also been excluded from government wage subsidy and employment schemes, despite the Australian Adult Retail market turning over $500 million, employing around 20,000 people a year and paying their fair share of taxes like any other 'legitimate' business.
Fortunately for the Adult Retail Industry, these issues have been taken up by the 'Eros Associatiton' - Australia's only adult industry association that campaigns for a responsible and non-discriminatory legal framework for adults-only businesses. Eros continues to advocate on behalf of the Adult Retail Industry and campaign for their rights to run adults-only businesses within the wider business community.
Some of their key industry-focused campaigns include:
Ending discrimination against the adult industry by financial service providers.
Advocating for the inclusion of adults-only businesses within wage subsidy and employment schemes.
Campaigning for minimum effective regulation of adults-only businesses including the cutting of unnecessary red tape.
Fighting against unnecessary bans or restrictions placed on adult goods and services including vape products, sex work and adult media.
Reducing stigma associated with running a sex-related or age-restricted business, including advocating for greater acceptance of adults-only businesses within the wider business community.
Fighting against anti-competitive practices by illegal or unethical operators attempting to dominate the adults-only market and bring the industry into disrepute.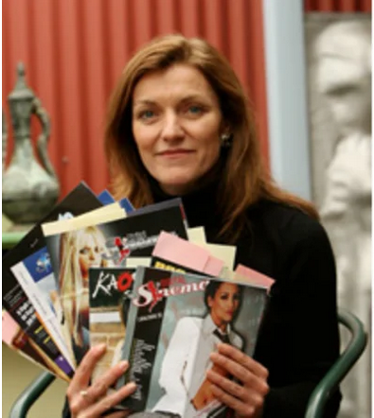 Fiona Patten MP, 2009 - Source:
WA Today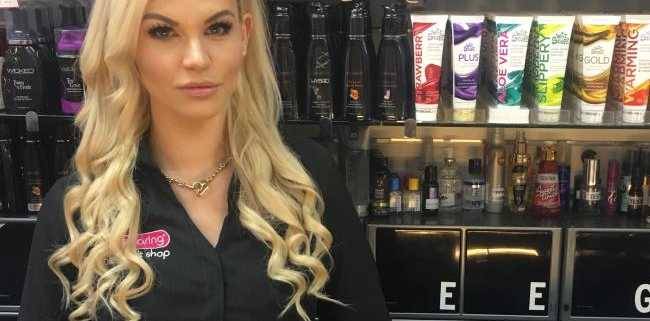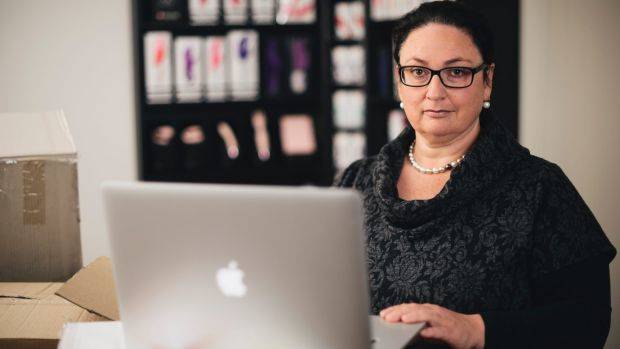 Deborah Avery, Pleasure Box, 2017 - Source:
The Leader
The 'Australian Association of National Advertisers' (AANA) is the peak national body championing the interests of Australia's advertisers. It maintains a code of ethics to ensure that advertisements and other forms of marketing communications are legal, decent, honest and truthful and that they have been prepared with a sense of obligation to the consumer and society and a sense of fairness and responsibility to competitors.
Over the past several years, a handful of Adult Retail businesses have been accused of breaching sections 2.2 and 2.4 of the Code:
2.2 Advertising or Marketing Communication shall not employ sexual appeal:
(a) where images of Minors, or people who appear to be Minors, are used; or
(b) in a manner which is exploitative or degrading of any individual or group of people
2.4 Advertising or Marketing Communication shall treat sex, sexuality and nudity with sensitivity to the relevant audience.
While some of the cases were dismissed, others were deemed in breach of the code and the ads had to be either removed or replaced.

Probably the most well-known of these cases is surrounding the lingerie chain 'Honey Birdette', who have been accused of breaching the code over 20 times respectively from 2014 to 2019.

Described as "the sex shop masquerading as a lingerie shop in your local shopping centre", Honey Birdette's racy ads have been targeted by consumers for objectifying women, harming children who are exposed to the ads, acting as a form of pornography that shouldn't be allowed in shopping centres and causing distress to survivors of sexual assault.
See newspaper articles Here and Here
Below are case studies of Adult Retail businesses that have deemed to breach The Australian Association of National Advertisers (AANA)Advertiser Code of Ethics.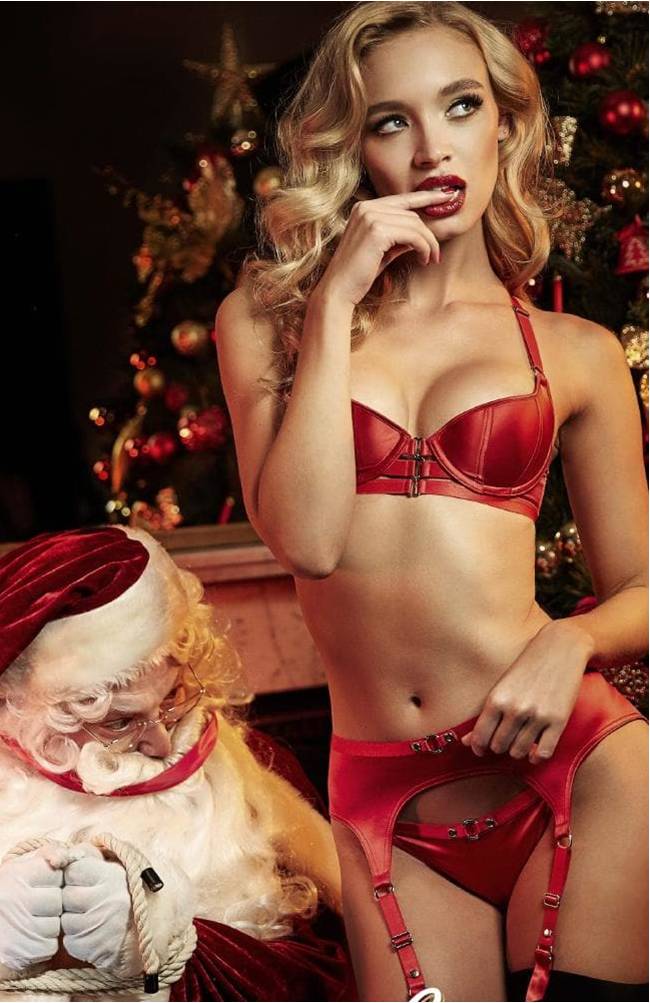 Below are newspaper articles describing some of the financial and employment discrimination experienced by the Adult Retail sector, as well as advertisement breaches and complaints.

SmartCompany 2014
ADELAIDE - A Sydney-based lingerie retail chain twice slammed by the Advertisings Standards Board over its sexual ads has copped a fresh round of criticism over its window displays in a busy shopping mall.
Complaints were made to the ad watchdog against Honey Birdette's Rundle Mall store in Adelaide, which featured a poster of a woman in lingerie with text reading, "Sgt Pepper. Earn your stripes".
"I don't want these images pushed on me as I walk down Rundle Mall. Let alone my three sons, aged 2, 7 and 12. Why can these companies be allowed to steal the innocence of boys and young men?" read one complaint.
While Honey Birdette did not respond to the ASB over the complaints, the watchdog dismissed the case finding the ad did treat the issue of sex, sexuality and nudity with sensitivity.
The company, which operates 37 outlets across Australia, has been taken to task by the board twice before over posters featuring women in lingerie.
In January 2013 and in March 2012, the board upheld complaints against two separate posters over concerns the highly sexualised images faced out into busy shopping malls. The first was found to have drawn attention to the female model's nipples, while the second was found to have shown the model in a highly sexualised pose.
In addition to the recently dismissed complaint, Honey Birdette has also had another four complaints dismissed against its advertising material.
Brandology chief executive Michele Hogan told SmartCompany it seemed unreasonable the company was coming under fire purely for the products it sold, which were neither illegal nor immoral.
"Sure they are not for everybody, but as a consumer you have the right not to buy a product, but don't have the right to tell the company not to sell it or where they can sell," says Hogan.
"This whole idea of 'I have the right to censor my environment to meet my own sensitivities' is taking it a little too far in my opinion."
She says Honey Birdette is clearly showing the type of products and brand it is through its advertising, which is considered marketing.
"That's what I tell people to do – set expectations," says Hogan.
Meanwhile, the company faced further trouble at its Rundle Mall last month when it was issued with a demand by the Adelaide City Council to remove adult products from its store, after it failed to inform the council it sold the sex toys.
Adelaide City Council investigated the business over allegations it had breached development laws, which ban "sex shops" from busy retail areas and family-friendly precincts, according to News Limited.
Source: Smart Company

Mumbrella - 2016
NATIONAL - The Advertising Standards Board has banned a radio ad for AdultShop.com promoting a product called 'Womaniser', ruling the ad is not appropriate for radio as children could be part of the audience.
The radio spot featured a voiceover explaining that the product feels like "Channing Tatum softly kissing and sucking…until I explode…".
Complainants argued the ad was "highly inappropriate to be on radio in the middle of the day."
"I find the wording of the whole ad including phrases 'like being kissed and sucked by Channing Tatum until I explode' and demonstrating the noise it makes, to be highly inappropriate to be on radio in the middle of the day.
"I have heard the ad several times in the middle of the day whilst listening to the radio with my small children. I feel the content of the ad is more suited for late night when young children are not listening!"
Another complainant said: "The ad is too graphic and compares sounds of other sex toys to this new sex toy and female advertiser mimics the sound of both in air. She then says it feels like Channing Tatum kissing and sucking her softly. Highly inappropriate advertising on daytime radio especially for children."
The advertiser rejected the claims, suggesting the complaints were based on what they "thought they heard opposed to what was actually said."
"Adultshop.com is very aware of our requirements under the Advertising Standards Act and how we may specifically relate to section 2.4, pertaining to material of a sexual nature. To this end we have outsourced our advertising creative in order to come up with clever, inferential commercials that avoid any language that would engage children, while getting our communication through to our target audience," the advertiser said to the board," the advertiser said.
"If you listen to the commercial, you will see that there is no reference as to where "Channing Tatum" is kissing and really up to the listener's imagination. There are many people who "explode and quiver like Jelly" while being kissed on the lips by someone they desire."
The board, whilst noting the product was not specified as an adult toy, took into consideration concerns that children could hear the advertisement and while it did not use explicit language, it put the notion of explicit sexual activity in audiences' minds.
It was the board's view that, while the product was legal, the content of the ad was not appropriate for a day-time audience involving children.
In response to the ruling, Adultshop.com said the commercial was part of the March radio campaign and that it had not been to air since March 28 and would not air again.
The company also advised its script writer to "be careful particularly when sounds and deep breathing is being used in commercials."
Source: Mumbrella

Sydney Morning Herald 2016
NATIONAL - The Advertising Standards Board has found Christmas advertising by lingerie brand Honey Birdette is in breach of the advertisers' code of ethics.
In a decision published on Thursday the ad watchdog upheld complaints the advertising was suggestive of sexual violence.
Another advertisement in the Honey Birdette Christmas campaign which is still displayed on the chain's Facebook page.
Honey Birdette has 41 stores across Australia selling lingerie and sex toys.
Over Christmas it ran a series of advertisements in its stores, online and on the radio.
In the first ad a woman in red lingerie stands over a Santa Claus figure who is lying prone on the floor at her feet. The text reads: "Knock Santa's socks off!"
In the second ad a woman in red lingerie is standing with her bent knee resting on Santa's lap and Santa has a red gag over his mouth. The text reads: "Silent Night."
The Advertising Standards Board received a series of complaints about the sexualised advertising and Honey Birdette was also attacked on its Facebook page for the ads.
"The advertising uses an easily recognisable childhood icon – Santa Claus – to draw attention to advertising for a sex shop which masquerades as a high-end lingerie store," one complaint said. "People of all ages walk past this store in Westfield Shopping centres, the image of Santa Claus is sure to draw attention to children who happen to walk past and therefore the sexualised advertising depicted along with the image."
Another complained that the advertising exposes children of all ages to the sexual objectification of women and adult/sexual concepts which is "highly irresponsible".
"The connection between Santa and sex is so wrong," another complaint said.
"I did not actually see the poster until my children (two 5yo's and a 3yo) pointed it out and wanted to know what Santa is doing."
Honey Birdette argued its products are created by women for women "our aim being to empower them, not depict them as a sexualised objects".
The connection between Santa and sex is so wrong.
Complainant to Advertising Standards Board
The chain of lingerie stores said the use of Santa imagery in the advertising was intended to be "humorous and festive" while still showcasing Honey Birdette's product.
However, the Advertising Standards Board noted Santa is bound and gagged and "considered that his facial expression suggests alarm at his situation".
The board found the pose of the woman, with her knee resting on the bound and gagged Santa, puts her in a position of power over Santa and depicts violence.
"The depiction of the woman in her lingerie standing over him while he is bound could be seen by people as suggestive of sexual violence and the expression on Santa's face would appear to strengthen this suggestion," the board found.
It also found that the inclusion of Santa in a large storefront window would be likely to draw the attention of children and upheld the complaints.
Following the ruling, Honey Birdette agreed to change the signage on its stores so the image would no longer be visible.
Eloise Monaghan, managing director and creator of Honey Birdette, says "from our end the campaign overall was very well received".
"As Honey Birdette continues to grow rapidly we will always strive to uphold the brand's image and values. Empowering women is our main focus."
Source: Sydney Morning Herald
Sunshine Coast Daily 2017
QUEENSLAND - An Australian sex store manager says she is "disappointed and frustrated" after learning her bank had denied her a loan because she was deemed to be in a "high risk sector".
In fact, many businesses and employees of the adult sex industry have claimed they are suddenly being barred from banks across Australia in a case of discrimination gone gaga.
In an eye-opening report released by Australia's adult-only industry body, The Eros Association, 16 out of 24 erotic businesses including sex shops, sex toy manufacturers and brothels reported bank discrimination.
"It seems like something has happened for them to all of a sudden consider this industry high risk," Eros' general manager Rachel Payne told news.com.au.
"Financial service providers were rejecting applications and cancelling financial services to businesses on the basis of ethical concerns and broad internal policies."
While the Commonwealth Bank said it provided banking services to businesses where it believed the risks were "well mitigated", Westpac said it flat-out refused to provide services to brothels.
Five owners surveyed by Eros claimed they had subjected to discrimination by being rejected for a business loan, one said they were turned down for a business debit card and another reported being refused a mortgage for a freehold property that operated a licensed brothel.
One case study involved the owner of several adult retail stores suddenly having their merchant facilities removed with less than 24 hours notice by the National Australia Bank (NAB), despite openly operating for over 20 years.
According to Jayme Boswell and her father Keith, who run a privately owned chain of adult sex shops in Queensland, it was not just the big four banks discriminating against the sex industry.
The Boswells, who own BeDaring The Adult Shop retailers, said they had been barred by the Bank of Queensland after being told it had changed its policy over lending to the sex industry.
They had previously financed investment properties, vehicles and their own home with the same bank for two decades.
Ms Boswell, a BeDaring store manager, was applying for a personal loan when the bank said "they were not loaning to anyone in the adult industry," her father claimed.
He said Jayme had already repaid another personal loan and a car loan with the bank, so they were shocked when they received the news that she had been denied.
Mr Boswell said he called the bank and was told verbally of a policy change but when he asked for a copy, "they said it was internal and it was not for customer viewing".
He said he followed it up with the bank's head office which confirmed the policy had changed.
Daughter Jayme told news.com.au: "I am disappointed and frustrated that after years of loyal banking and loaning with the Bank of Queensland, they would decide one day that my industry was a high-risk sector to loan to.
"It's upsetting that in this day and age the adult industry is still stereotyped and discriminated against."
Mr Boswell, who has also been trying to refinance a motor vehicle, said he had "been running in circles" trying to get answers and claimed the family had been forced out of the bank after a long relationship that had seen BeDaring celebrate 25 years.
In a statement, a Bank of Queensland spokeswoman said she could not comment on individual customers due to confidentiality.
"Like all banks, BOQ regularly reviews its risk appetite and business policies," she said.
"A number of industries have been identified that fall outside BOQ's risk appetite, which include online gambling, arms manufacturers, adult entertainment and businesses with unusual transaction activity, or that are frequently associated with criminal organisations."
Eros' Ms Payne said the banks were ultimately discriminating against women due to the fact the modern demographic for adult sex shops was female orientated.
"The majority of the audience is women, the majority of the products are for women," she said.
"Gone are the days where adult sex shops were (about) walking down dark alleyways and full of porn.
"These are legal, tax paying businesses that are struggling to survive because financial service providers hold outdated views on adult goods and services.
"It is moralistic discrimination, completely out of touch with the values of the community."
Source: Sunshine Coast Daily

The Leader 2017
CANBERRA - The owner of a Canberra-based online sex shop has taken on two digital payment services that have refused to accept her as a merchant.
The Pleasure Box owner Deborah Avery filed a complaint with the ACT Anti-Discrimination Commissioner after zipPay and Afterpay turned her down because her business is part of the adult industry.
Afterpay told Ms Avery it doesn't offer its services to adult industry products, while zipPay said it wouldn't service any adult business with a turnover lower than $10 million.
Ms Avery said being refused the specialist merchant services, both of which allow customers the option to buy now and pay later, has caused her economic hardship and placed her at a commercial disadvantage.
"A lot of people go 'should I buy food for the family, pay my electricity bill or buy a ... dildo'," Ms Avery told Fairfax Media.
"Personally, I'd go the dildo, but other people for some reason think they have other priorities.
"I want to be able to offer my customers Afterpay and zipPay. It's my customers that are being discriminated against because they're making a [moral] judgement."
Emails seen by Fairfax Media show Afterpay initially turned Ms Avery down because her website was on a platform unsupported by the service.
When Ms Avery changed to a compatible platform, Afterpay explained it didn't actually provide its services to the adult industry, though said that policy would be reviewed at the end of the quarter.
"Please note, the industry is not accepted right now because the industry carries an above average non-repayment/fraud rate on the consumer end. Not because it is the adult industry," one email said.
An Afterpay spokeswoman said: "Afterpay has only made itself available to certain categories of goods in order to manage the risks that face the business and ensure it can provide the best possible solution to end customers.
"As the business continues to grow, Afterpay plans on expanding the service across a broader range of categories."
zipPay did not provide an explanation to Ms Avery and declined to comment to Fairfax Media.
ACT Anti-Discrimination Commissioner Karen Toohey said she didn't comment on individual cases but noted the commission did not have the power to rule on complaints.
"When a complaint is made, the commission usually provides a copy of it to the person or organisation against whom the allegation has been made," she said.
"If a complaint can't be resolved through the Human Rights Commission's conciliation process, or is finalised on some other basis, in some circumstances the complainant can then apply to the ACT Civil and Administrative Tribunal for a decision on the matter."
In a recent report by Eros, the peak body for the adults-only industry, six out of 24 sex industry businesses cited discrimination by specialist merchant services such as AfterPay and zipPay.
More than half of businesses surveyed reported a recent incident of discrimination by one of the big four banks, and a further four participants told of discrimination by a medium-sized bank.
Eros general manager Rachel Payne said the peak body was "constantly inundated" by owners and workers within adult industry who had faced discrimination from financial service providers.
"Eros believes assessments for access to financial services should be made on the basis of individual risks for particular businesses, not broad-brush policies that exclude all sex-related goods and services," she said.
"Vague references to 'internal policies' or 'merchant criteria' are not acceptable defences to discrimination against a whole industry or occupation."
Ms Avery, a former Sex Party candidate, has previously won a battle with IP Australia to register the name "F--kerware" and warned she wouldn't back down.
She said Australia was more prudish now than when she first set up shop.
"I'm a little bit outraged that after 17 years I'm still dealing with this kind of crap," she said.
Source: The Leader

News.com.au 2017

NATIONAL - It'S fair to say that Eloise Monaghan has had a gutful.
For 10 years the creator of the Honey Birdette lingerie range has been battling people who complain about the appearance of women's breasts in her advertising campaigns.
One year she had an image banned because it showed too much "side cleavage".
Today, it's the image above that has caused all the fuss.
After receiving a complaint, the image has been banned by the Australian Ad Standards Bureau for breaching Section 2.4 of the Code which states that "Advertising or Marketing Communications shall treat sex, sexuality and nudity with sensitivity to the relevant audience".
It's one of seven pictures that appears on digital billboards in Honey Birdette lingerie stores around Australia. But this particular shot that shows the "Issy" range, has been deemed too racy because it exposes minors to "inappropriate marketing" by using "highly sexual images".
The free-the-nipple movement is something that is obviously close to Monaghan's heart. She points out that there's no issue with showing a complete topless male in an advertisement, and someone even joked that perhaps they should try photoshopping a man's nipple into the pictures to make them acceptable.
A "concerned father" also told Collective Shout he was walking through Westfield Fountain Gate when his "4-year-old daughter suddenly called out and pointed towards the brightly illuminated shop front window of Honey Birdette."
The man claims his 6-year-old son then ran to stand beside her as they both "ogled and shrieked in embarrassed and hilarity (sic)" at the posters looming large above them.
"At first, I was sad that my kids were exposed to these images so young, but I think I'm just angry now that I have been forced to discuss some very adult themes with them way before their time and this company has complete disregard to what they force the public to see!"
While some also argue that these ads "objectify" women, Monaghan says her brand has the opposite intent.
"I don't really care what these particular groups think — we're empowering women," she says.
"We're entering a particularly conservative time where girls are being made to cover up and it's not okay."
Monaghan, who is a staunch supporter of the marriage equality campaign, says she is "a bit frustrated" with Australia's lack of progress as a society.
"It feels like we take a step forward, then we take two steps back.
"There are plenty more issues out there that are worth fighting for ... we should be making more progress than this in 2017".
Source: News.com.au

ABC 2018
NATIONAL - The small business ombudsman has taken up the sex industry's fight against Australia's largest banks.
Key points:
Businesses in the sex industry have complained about being refused loans for "moral" reasons

They allege the big four banks and others have engaged in "financial discrimination"

The ombudsman is concerned this could lead to more cash-only transactions in the black economy
Owners of brothels, escort agencies and adult-only retailers are alleging they are victims of "financial discrimination", in particular, being refused loans and merchant facilities on "moral grounds".
Ombudsman Kate Carnell lambasted the banks for their "hypocrisy" in not providing services to adult businesses which are "appropriately registered and regulated".
"Access to banking services is essential for a legitimate business to operate," Ms Carnell said.
"It's a bit rich for the banks to decide which industries are moral and which aren't.
"I think there would be lots of Australians that believe the banks are the last people that should be doing that."
Ms Carnell got involved after she received a complaint from the Eros Association, which describes itself as "Australia's longest serving adult industry association", having been around since 1992.
Eros surveyed several businesses in the industry and detailed its findings in a recent report.
It claims that most of the alleged discrimination was from the big four banks — Commonwealth Bank, Westpac, NAB and ANZ.
Others on the list include medium-sized banks (Bank of Queensland, Suncorp and Bendigo Bank), along with specialist merchant services (EFTPOS, AMEX, Afterpay, ZipPay and Shopify).
Eros believes these financial institutions are passing moral judgment on certain types of businesses because they are fearful about "reputational risks".
It also said the most common reason for being refused loans was "being part of the adult industry".
'Turned down for working in an adult store'
Keith Boswell, the managing director of adult retailer Be Daring, told the ABC he encountered discrimination from the Bank of Queensland, who he had banked with for the past 20 years.
"My daughter, who is a manager at my store, applied for a motor vehicle loan but BOQ turned her down because she was working at an adult store," Mr Boswell said.
When he approached the local branch manager, he was told BOQ's new policy was that it would not offer finance to those who work in the adult industry — even if the loan is unrelated to the adult business.
"We were appalled as that's a lot of power for any institution to have," he said.
Mr Boswell also said BOQ refused to provide him with a copy of the policy, and feels he has no choice but to bank elsewhere.
A BOQ spokesperson said: "A number of industries have been identified that fall outside BOQ's risk appetite."
These include "online gambling, arms manufacturers, adult entertainment and businesses with unusual transaction activity, or that are frequently associated with criminal organisations".
Eros said it has "repeatedly requested" to see the big four banks' internal policies in regards to adult-only businesses, but has been denied access.
"Overall, it appears financial service providers are treating adults-only businesses unfavourably on the basis of broad internal policies against the 'adult industry' rather than tailored assessments of financial risk," Eros said in its report.
The advocacy group spoke with other adult business owners who also claim to have been victims of financial discrimination.
'No letter, no notice'
Another business, an adult wholesaler — who was also a loyal bank customer for 20 years — said his merchant services were suddenly disconnected.
"Last night, I received a phone call after 6:00pm telling me that my merchant services were going to be turned off today," the anonymous respondent said.
"Sure enough at 1:00pm they pulled the plug leaving me with four retail stores, five online retail sites and our wholesale without credit card transaction facilities.
"No letter, no notice."
Another adult retail owner surveyed by Eros was upfront in disclosing to the bank that it sold "toys, magazines, costumers, lingerie".
This retailer was applying for EFTPOS facilities in-person at the branch.
The financial adviser — whose face apparently "went a bit red" — cut short the meeting and said "for ethical reasons they cannot provide this service for our shop".
"Happens all the time! There is just no rhyme or reason to it," another adult retailer said.
"I've got more than one store and for some stores I'm approved and for others I'm rejected — even with the same bank!"
A surging black economy
Ms Carnell is concerned that if this continues, it could undermine efforts to combat the black economy and encourage more cash-only transactions, which are difficult to trace.
This is significant given that the Australian adult industry is estimated to employ 25,000 people, with an annual turnover of $2.6 billion.
"If you can't get a bank account, what it says to those small businesses in the sex industry is you'll need to operate in the cash economy," Ms Carnell said.
"And that's the last thing we want people to do.
"We want people to be in the system ... [and] pay the amount of tax that they're supposed to pay."
Ms Carnell said she has written to the Australian Bankers Association, expressing these concerns.
When the ABC has sought comment from the ABA, its response was: "As always individual lending decisions are a matter for each bank to exercise their own commercial discretion."
There's more work to do
Eros' report was compiled after the organisation surveyed 24 adult business owners.
When questioned about the reliability of its conclusions, Eros' general manager Rachel Payne said: "We felt that the sample size was enough to capture the general view of our members across the board."
"One of the problems we encountered was that many of our members found it difficult to speak out," she said.
"That's because they were concerned that in doing so, it may create more problems for them in terms of obtaining bank services.
"Once we released the report, many more members came forward, indicating they had similar problems."
However, she acknowledged more work needs to be done and its financial discrimination advocacy is an ongoing endeavour.
"We will be revisiting this issue again in the next few months including doing more interviews with our members with the view to publish a further report," she said.
Source: ABC

The Sydney Morning Herald 2018
NATIONAL - Sex shops struggling to operate after banks denied them services have received the backing of Australia's small business ombudsman in a bid to end "discrimination" against the adults-only sector.
Small Business and Family Enterprise ombudsman Kate Carnell wrote to the peak banking body and accused banks of hypocrisy for refusing their services to adult industry businesses on moral grounds.
"It's a bit rich for the banks to decide which industries are moral and which aren't," she said.
In a letter to the Australian Bankers' Association in December, Ms Carnell said members of adult industry body the Eros Association were registered and covered by a code of conduct, and needed merchant services.
"Without this, some businesses may resort to other means in the cash economy which feeds into the transaction activity frequently associated with criminal organisations," Ms Carnell told Fairfax Media.
Banks undermined efforts to combat the black economy by refusing services to adult industry businesses, she said.
A recent report by Eros said 16 out of 24 adult businesses participating in a survey believed they had suffered discrimination from the major banks, which had denied loans and merchant services to operators, only giving scant reasons.
The ABA said lending decisions were a matter for individual banks, which should exercise their own commercial discretion.
Manager of Sydney- and Canberra-based adult business Ohzone Stores Rick Vermunt said he learnt from NAB at short notice in June it was cutting his merchant services, telling him it appeared he "may have breached the MasterCard Worldwide regulations in relation to adult content" on his website.
The bank left online purchasing gateways open for three days after cutting its services, so Mr Vermunt was unable to see whether customers buying items online had made a payment.
"You've got people trying to purchase and then they can't complete their transaction," he said.
"There's bad will created for the customer base and then you've got to bring those people back."
He was able to move his websites onto an existing PayPal set-up, but said some businesses would have been crippled if they had to find a new service from scratch.
Eros policy adviser Jarryd Bartle said it didn't oppose banks refusing services to businesses when they had legitimately found risks, but that the industry was facing discrimination based on "broad brush generalisations".
"That's overstepping the role of the banks, to be making those moral judgements, particularly when those judgements are not in step with the community's views," he said.
"Because the banks haven't been transparent, it's hard for us to assess why they think these risks exist."
NAB said a potential borrower's capacity to repay, and "the size, type, tenor and complexity of a transaction" were all factors in its decisions.
"Accordingly, we do not provide lending or merchant services to brothels and escort agencies. Our exposure to the legal sex industry has been decreasing over time," a spokeswoman said.
Westpac does not provide services to customers operating brothels, while Commonwealth Bank said it "actively considered" the social impacts of its clients' activities, and would "only lend to businesses and projects where we understand and believe those risks are well mitigated."
An ANZ spokesman said that if applicants passed normal credit policies for retail customers, the bank imposed no restrictions on lending to people employed in the adult industry.
"We assess each case on its merits and in line with our own risk appetite as we do with any application for lending."
The small business ombudsman's call for banks to provide services to the adults-only sector comes after a Canberra-based online sex shop filed a complaint with the ACT Anti-Discrimination Commissioner when zipPay and Afterpay turned her down because her business was part of the adult industry.
Source: The Sydney Morning Herald

Images:
Background Image -

Poster produced by the Adult Video Industry Association to warn of the dangers of censorship, 1988 – Source: Body Politics
Fiona Patten MP, 2009 - Source: WA Today
Jayme Boswell, BeDaring, 2017 - Source: Sunshine Coast Daily
Deborah Avery, Pleasure Box, 2017 - Source: The Leader
Honey Birdette ad, 2016 - Source:

News.com.au
PDF:
Letters written by the Eros Association in regards to banking and employment discrimination, 2017 - Source: Eros Association
Case studies of Adult Retail businesses that have deemed to breach

The Australian Association of National Advertisers(AANA)

Advertiser Code of Ethics - Source:

AANA
Association of National Advertisers (AANA)